Master Line
Outdoor Ovens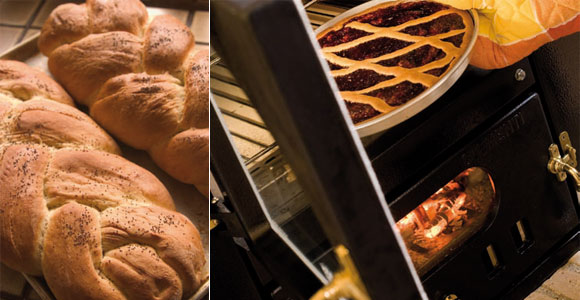 Master Line, wood-burning ovens, are the most exclusive models of Clementi product line.
They are available in five different solutions and in three or four different sizes. Manufactured using very high quality materials, they are absolutely weatherproof. They make cooking exquisite food for everybody fun and easy.
These unique products combine the tradition of classic wood-burning oven cooking with the advantages of modern technology. Day after day, the Clementi Company constantly develops real works of art that function precisely and perfectly.
Some common features characterize all of the models of the Master Line:
an entirely 304 stainless steel cooking chamber (removable and scratch-resistant for easy cleaning and maintenance operations)
3 cooking levels with 2 grilling racks
a Plus type ventilation system (thanks to air recycling it keeps heat homogenous in all three cooking levels)
low firewood consumption (5/7 Kg are needed to reach a a 300°C temperature, afterwards the oven is kept at a constant temperature with just 1 kg per hour). When the oven is regulated, the heat inside the cooking chamber is kept constant for about 4 hours, even without feeding the flame, and even after the flame is extinguished a 100°C temperature is maintained for about 8 hours.
they reach temperatures of over 400°C, thanks to the latest system of external insulation, that uses mineral wool in the side- walls, heat loss is prevented, allowing you to prepare delicious foods such as bread, pizza, roast meats, etc.
All of the models are innovative with ultra refined finishings and easily-read instrumentation, which consists of a timer and thermometer. Allowing you to keep food under control at any moment.
Furthermore two side lamps, located sideways in the cooking chamber, allow for inner lighting in all of the models.
All Outdoor Ovens
Master Line:

Smart Line:

Bijoux Line: