Elite Hydro
Oven Stoves / Elite Series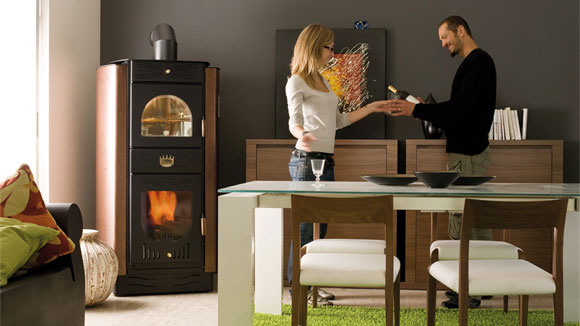 Constant innovation and a special care for details have always embodied the Clementi brand name. These qualities have been used in creating such a unique product as the "Hydro Elite" Thermal Stove and Oven
Stainless steel cooking chamber
2 cooking levels and 1 grilling rack
Reaches temperatures of up to 300°C
It includes all the necessary equipment and it is easy to install.
It is supplied with all the components necessary for its use, including the expansion tank; it can function on its own or in connection with a central heating system, exploiting the existing radiators.
If you plan on using the stove only for central heating, it has another unique feature: the oven thanks to its characteristics, becomes a heat tank, functioning as a real thermal flywheel, thus transferring unused heat to water when needed. The "Hydro Elite" represents the perfect combination of healthy cooking and economic home heating.
Grey
Red Purple
Copper Red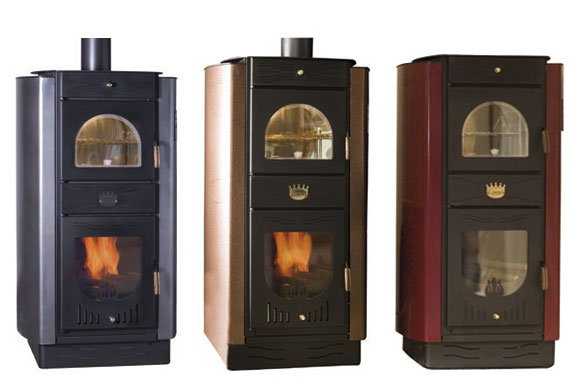 Dimensions (cm)
Clementi "Hydro Elite" oven/stoves are available in three different models with the following internal dimensions:
Model Code
Colour
A
B
C
Weight
FELITEHYGR
Grey
83
80
150
350kg
FELITEHYRO
Red Purple
83
80
150
350kg
FELITEHYRA
Copper Red
83
80
150
350kg
Heating Specifications
Power
20 kw
Fume outlet hole diameter
150 mm
Heating Area
150 mq
Domestic Hot Water
on demand
Yield
79%
CO 13% O2
0.22%
Kw resi all acqua
16 Kw (plate heat exchanger)
Technical Specifications
Cooking Levels
2
Cooking Chamber
304 stainless steel
Oven temperature
300°C
Firewood needed for one day running
35 kg
Autonomy after each wood loading (15kg)
5 hours
All Oven Stoves