Modern Collection
Oven Stoves / Elite Series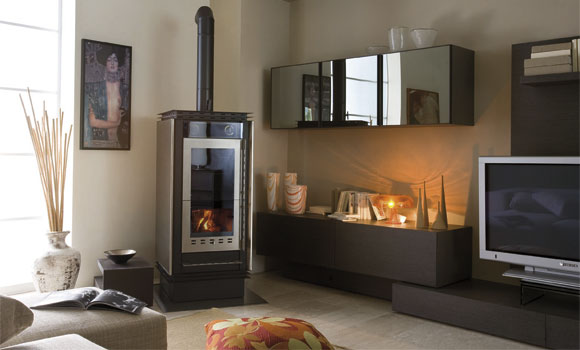 These wood burning ovens/stoves are an extraordinary example of the combination of functionality and beauty, combining high quality features, design, convenience and low emissions.
Semi-removable stainless steel cooking chamber
3 levels of cooking with 2 grilling racks
Ventilation "Plus" type: is a system that uniformly distributes heat among the openings on both sides of the sidewalls and from the openings on the refractory slab.
It reaches 400°C temperature, which is unusual for a traditional oven that generally can only reach temperatures of 200°C; reaching such high temperatures makes it possible to bake pizza or bread.
After being switched off, this wood burning oven/stove can maintain a constant temperature for about 4 hours and can reach 100°C up until 8 hours later. Thanks to the latest system of external insulation, that uses mineral wool in the sidewalls, heat loss is prevented. All of the models are innovative with ultra refined finishing and easy to read instrumentation, which consists of a timer and thermometer, allowing you to keep food under control at any moment.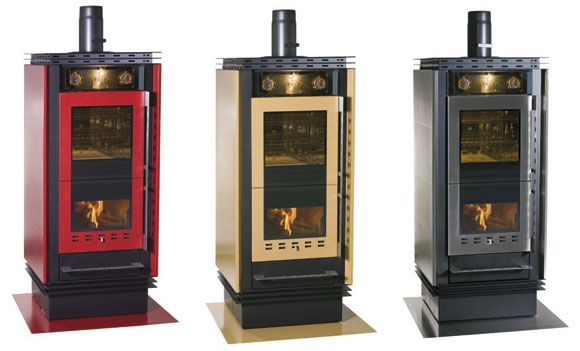 Dimensions (cm)
Clementi "Modern Elite" oven/stoves are available in three different models with the following internal dimensions:
Model Code
Colour
Depth x Width*
A
B
C
Weight
FELITEMORO
Red
40x50
63
66
148
280kg
FELITEMOSE
Yellow Mustard
40x50
63
66
148
280kg
FELITEMOGR
Grey
40x50
63
66
148
280kg
*Depth x Width of the Cooking Chamber
Heating Specifications
Power
13 kw
Mc fan 2
270/h
Fume outlet hole diameter
130 mm
10 working hours
28 kg
Yield
77%
CO 13% O2
0.25%
Technical Specifications
Ventilation
Plus System
Cooking Levels
3
Cooking Chamber
430 bright stainless steel, removable
Firewood needed to reach 300°C
4/5 kg
Firewood needed for hourly maintenance
2 kg
Contant Oven Heat
4 hours
Temperature for 8 hours from being put out
100°C
All Oven Stoves